How To Make Cook Chicken Breasts On The Stove Top
Get a detailed list of ingredients & instructions in the recipe card below.
This cooking process is simple but does require a little patience.
Step One: Tenderize the chicken. Gently pound pieces with a meat tenderizer until they are evenly sized throughout.
Step Two: Season the chicken. Combine the garlic powder, onion powder, paprika, salt, and pepper, and sprinkle it all over both sides of the chicken.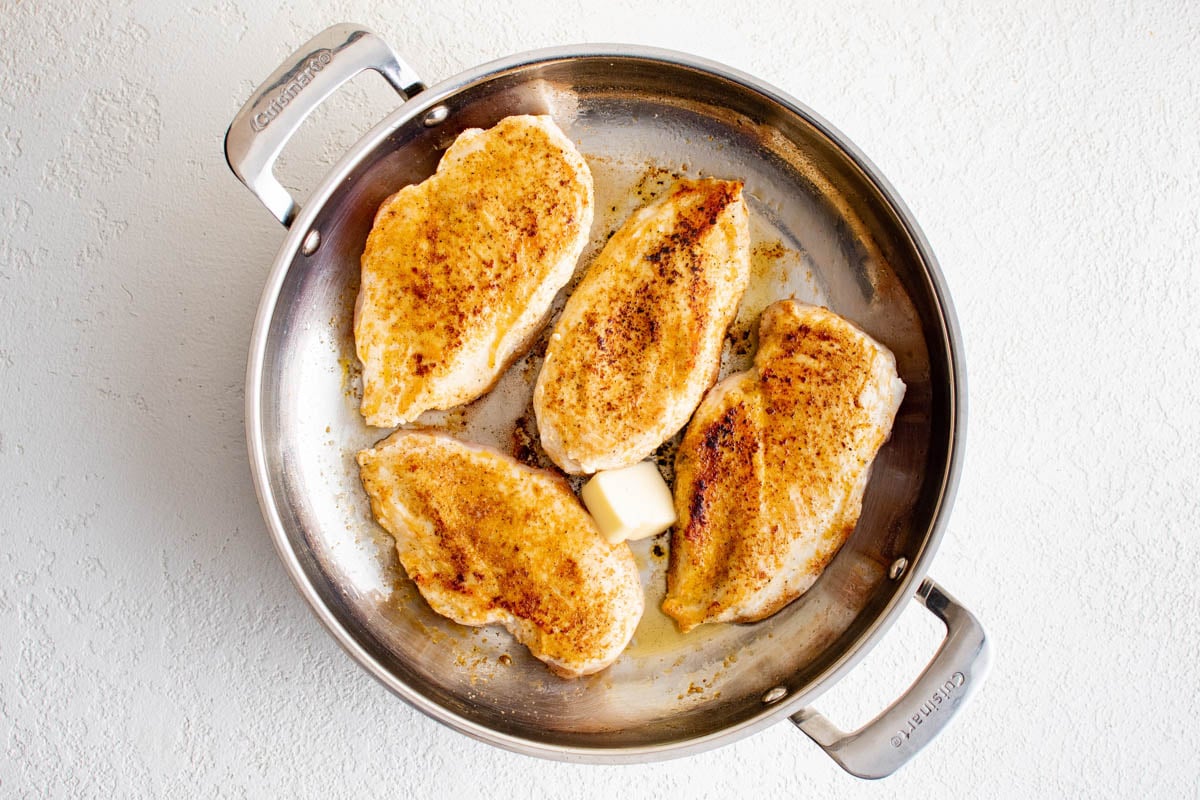 Step Three: Sear and let it sit. Melt some olive oil in a large skillet over medium-high heat and arrange the chicken breasts in your pan or skillet. Whatever you do, don't touch them for 4 minutes. You want to give them some time to get a beautiful golden crust.
Step Four: Flip and sit some more. Flip over each piece and cook for about 2 minutes, then turn the heat to low and add a pat of butter. Let the butter melt, then spoon some over the chicken.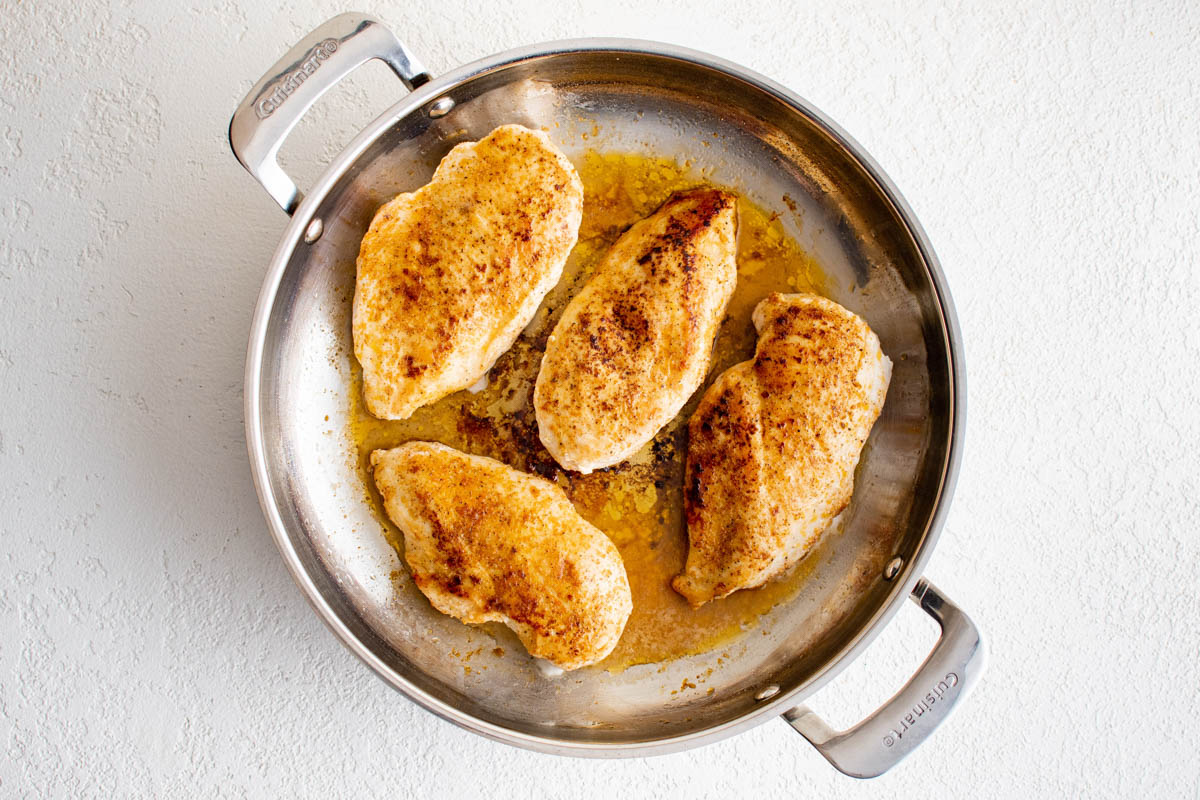 Step Five: Cover and cook gently. Now that your chicken has a nice sear on each side, you're basically going to let it steam the rest of the way through. Cover the pan and turn the heat down to low for 10 minutes so the meat can continue to cook without the risk of scorching.
Step Six: Let it rest. Turn off the burner and move the skillet off the heat. Keep it covered and let the chicken rest for about 5-10 minutes.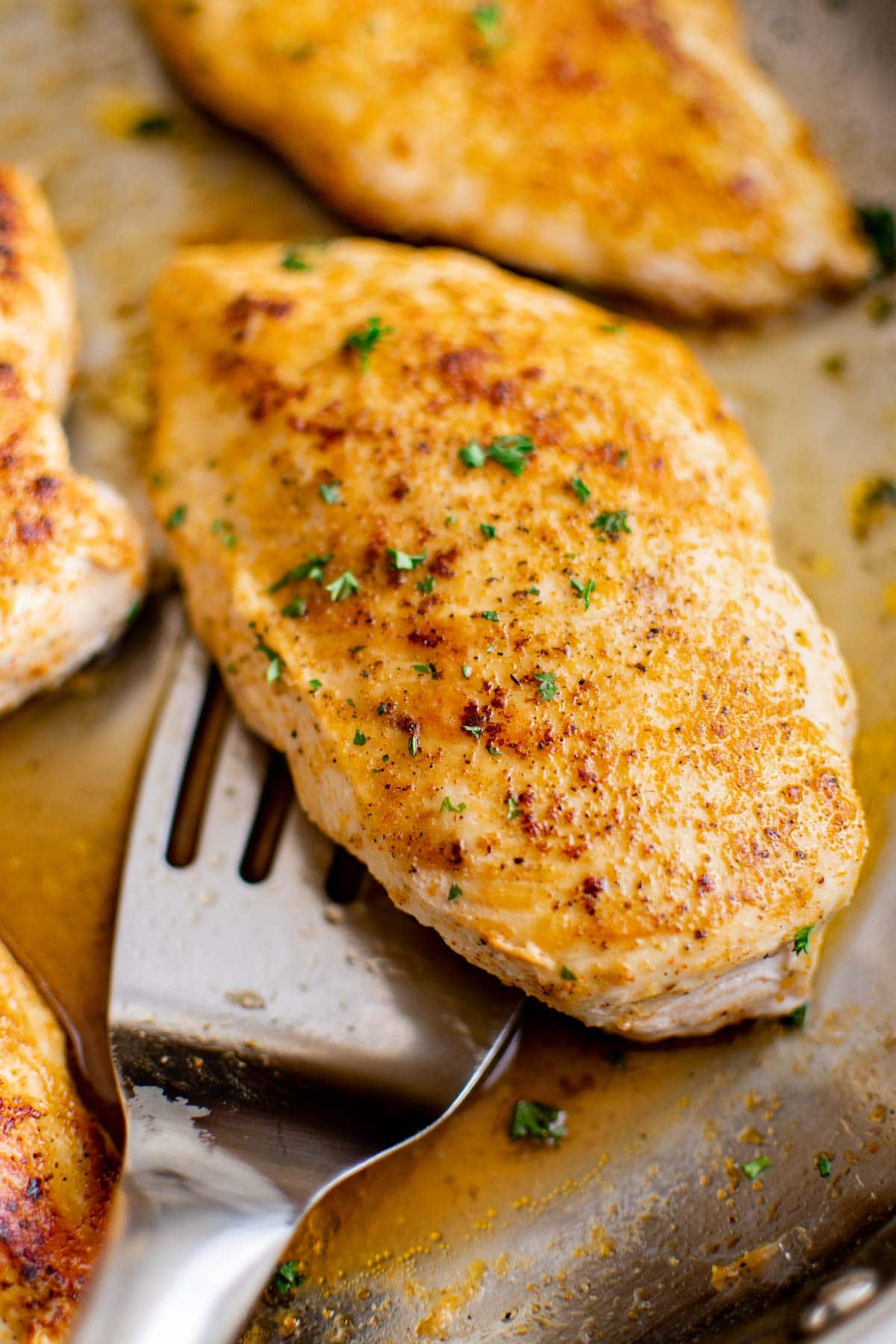 Step Seven: Serve with pan juices. You should have some beautiful juices left behind in the pan, so use those to spoon over the chicken. To make more sauce, add some more butter, fresh garlic, and a little chicken stock and simmer that for a few minutes. Make sure to scrape up all the brown bits from the chicken – that's where the flavor is!